We believe that the power of new mobility – moving safer, greener and more connected – can change the world. And we know how to get it done. At Aptiv, we're delivering the software capabilities, advanced computing platforms and networking architecture that makes mobility work.
Our path to becoming mobility's leading software and systems technologies integrator began years ago. And today, we continue positioning ourselves as uniquely capable of bringing together everything that the future of mobility requires.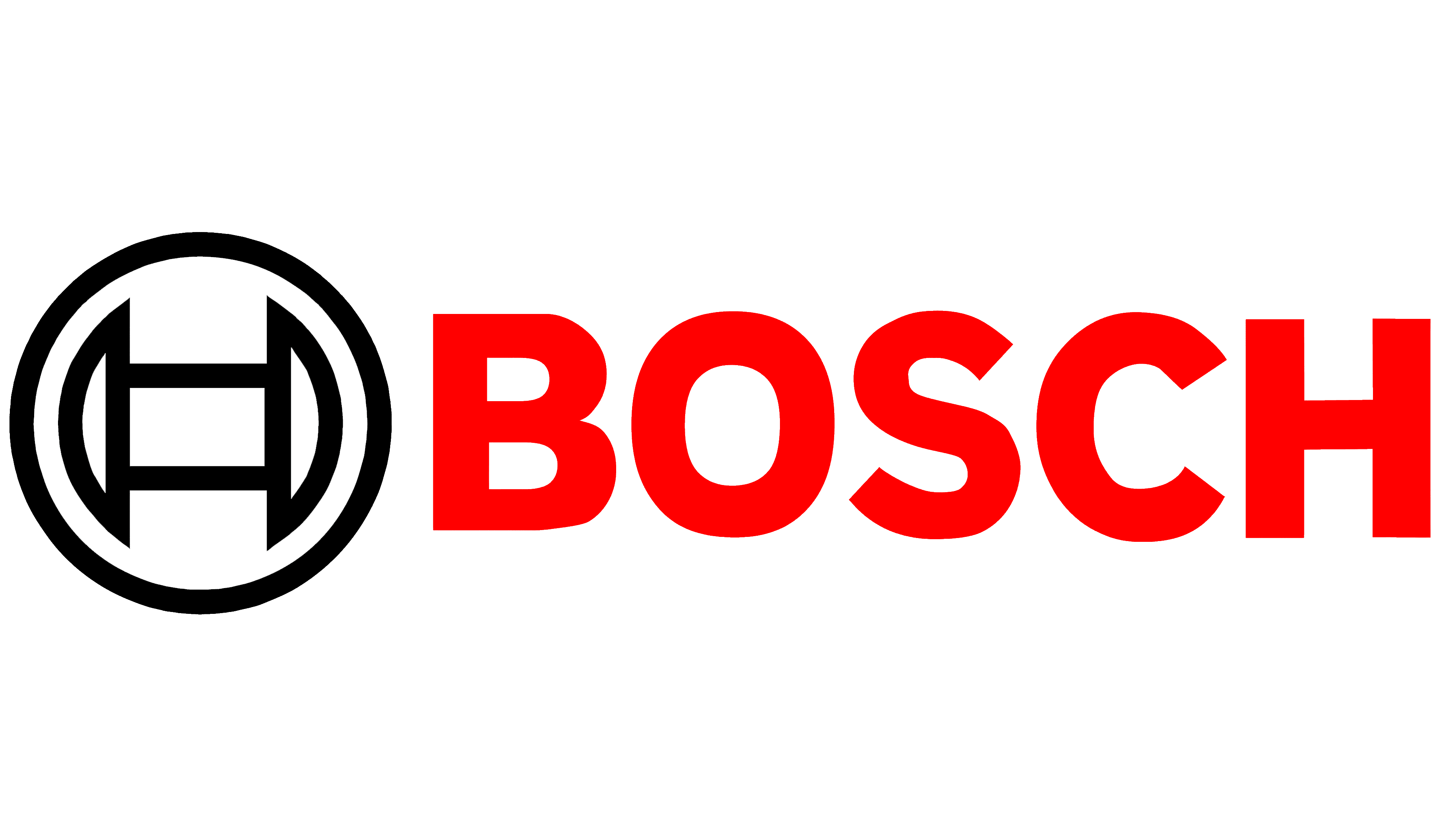 The Bosch Group is a leading global supplier of technology and services. Its operations are divided into four business sectors: Mobility Solutions, Industrial Technology, Consumer Goods, and Energy and Building Technology.
As a leading IoT provider, Bosch offers innovative solutions for smart homes, Industry 4.0, and connected mobility. Bosch is pursuing a vision of mobility that is sustainable, safe, and exciting. It uses its expertise in sensor technology, software, and services, as well as its own IoT cloud, to offer its customers connected, cross-domain solutions from a single source.
The Bosch Group's strategic objective is to facilitate connected living with products and solutions that either contain artificial intelligence (AI) or have been developed or manufactured with its help. Bosch improves quality of life worldwide with products and services that are innovative and spark enthusiasm. In short, Bosch creates technology that is "Invented for life."
Brigade Electronics is a market leader of safety devices, with solutions to suit all commercial vehicles and mobile plant.
Since 1976 when it introduced the very first reversing alarm to Europe, it has championed the cause of vehicle and plant safety and continue to lead the way, pioneering many products and developing and patenting new technology.
Brigade's solutions reduce the risk of collisions and protect vulnerable road users by minimizing vehicle blind-spots and assisting drivers to maneuver safely. Its product portfolio includes 360° camera systems, camera monitor systems, White Sound® reversing alarms, obstacle detection sensors, obstacle detection radar and digital recorders.
Cobra Electronics Corporation is a leading designer of mobile communications products in the United States, Canada, Europe and around the world. After 50 years of innovation, the company continues to grow by boldly entering into new product categories. Today the company's products include:
– Mobile Navigation Devices – Two-Way Radios – Radar / Laser Detectors – Citizens Band Radios – Marine Electronics – Power Inverters
Dometic Group is a customer driven, world-leading provider of leisure products for the caravan, motor home, automotive, truck and marine markets. We supply the industry and after market with a complete range of air conditioners, refrigerators, awnings, cookers, sanitation systems, lighting, mobile power equipment, comfort – and safety solutions, windows, doors and other equipment that makes leisure life more comfortable away from home.
Every Driver Extreme product serves a specific purpose to work together as a system. We took proven design concepts and made them better, paying special attention to the quality of parts and materials used. This is the standard for Driver Extreme, assuring you the best levels of performance when and where you need it most.
Everhardt CB Antennas, based out of Texas is a fore-runner of producing heavy-duty, high powered CB Antennas for any truck size. Their long-standing partnership with Pana Pacific has shown their commitment to creating the highest quality Antennas possible.
Fireboy®-Xintex® Methane Gas Detection Test Kits have all of the required components to assist fleets in meeting NFPA 52 Test Standards, for LNG, and un-odorized CNG Fueled Vehicles. Xintex Methane Gas Detection Sensors are designed for specific reaction to elevated levels of methane and natural gas, while ignoring other hydro carbons, thus insuring faster response time and elimination of false alarms due to sulfated batteries, asphalt fumes on recently paved roads, elevated gasoline fumes from neighboring parked trucks, etc. All sensors are pre-conditioned in our temperature and humidity controlled rooms for a minimum of 7 days prior to final calibration processes.
Garmin International Inc. is a subsidiary of Garmin Ltd. (Nasdaq: GRMN), the global leader in satellite navigation. Since 1989, this group of companies has designed, manufactured, marketed and sold navigation, communication and information devices and applications – most of which are enabled by GPS technology. Garmin's products serve vehicle, mobile, wireless, outdoor recreation, marine, aviation, and OEM applications. Garmin Ltd. is incorporated in the Cayman Islands, and its principal subsidiaries are located in the United States, Taiwan and the United Kingdom.
For over a decade, Geotab has been a proven industry leader in the area of GPS fleet management and vehicle tracking, also known as telematics. Fortune 500 companies, including 40% of the top ten fleet and 18% of the top 100 fleets in North America, rely on Geotab's technology. Since Geotab provides end-to-end, hardware and software, solutions that are entirely scalable, both enterprise organizations and small-to-medium sized firms are active users. Geotab's products are represented and sold worldwide through its Authorized Reseller network.
5 core pillars drive Geotab's ongoing innovation, which helps businesses make impactful improvements: safety, productivity, regulatory compliance, fleet optimization, and expandability. So as to ensure the utmost quality, the products are manufactured in Ontario, Canada. With simple plug-and-play installation that does not require any professional fees, the Geotab's latest GO device is ready for use in just minutes. Working in tandem with MyGeotab, a Geotab developed software, the solution provides in-vehicle driver coaching, breakthrough accident detection, ultra-accurate engine diagnostics, route optimization, real-time GPS vehicle tracking, fuel consumption monitoring, and much more.
The primary success of Hammerhead Industries has been built on quality products that work.
From the start, the first products were put in use to solve fundamental problems which existed in SCUBA diving — gear protection and gear attachment. These products were not developed as something that could possibly be sold, but as products that worked and solved problems.
The concept of Retractable Gear Attachment Systems was developed based on the key chain holder idea — but designed for gear, severe environments with high break strength & durability. Grab Your Gear, Use It, Let It Go – It Retracts Back Every Time is our slogan because it makes whatever you're doing easier, while preventing loss and/or damage to your valuable gear.
Magnadyne Corporation has celebrated over 30 years of successful business in the automotive electronics and wireless industry. With factories and distribution centers in the United States and the Orient, Magnadyne is an international leader in innovative vehicle security systems, wireless products, mobile video and high-performance car audio products. Marketing over 2,000 products to a global community has afforded Magnadyne both the capital and expertise to corner its aftermarket, private label, OEM (original equipment manufacturers), wireless and new dealer markets into the 21st century. Our OEM division is devoted to supplying OEM parts to the heavy-duty truck industry. These products are designed specifically for heavy-duty truck manufacturers, heavy-duty equipment suppliers, industrial equipment manufacturers and the agricultural industry. Our corporate office and distribution facility is located in Los Angeles, California, with additional facilities in Elkhart, Indiana, now encompassing more than 200,000 square feet. Our offices in the Orient are located in Hong Kong, China, and Taipei, Taiwan. At these locations, Magnadyne employees oversee all purchasing, production and engineering functions.
Midland Radio Corporation, a world leader in wireless two-way and weather/hazard alert radios, is the U.S. affiliate of a group of global companies which develop and market such products world-wide. Midland is the oldest manufacturer of CB radios in the U.S., the first to market a 14 channel FRS (Family Radio Service) radio in the U.S., and has manufactured quality two-way radios for nearly 50 years. Midland was also first to transmit a synthesized voice frequency over 40 miles using a linear trunking system.
Mob Armor smartphone and tablet products take an innovative approach to securing your mobile device into your UTV, daily driver, or race truck. Our product line started with the Mob Mount as a product of necessity. Not one product in the smartphone industry was up to our standards or needs so we created something new. The brand has grown to over 150 different products and we are now in our 3rd year of operation. With our roots in the off-road industry, our products are designed to perform when the pavement ends. Not only are Mob Armor products built for off-road use, they are designed by off- roaders who are involved in the industry and know what fellow off-roaders need in a device mount. Mob Armor products are built to last by using metal components, robust design, and an obsession for quality. Pair our phone or tablet systems with recent advancements in smartphone/tablet capabilities, and the possibilities are nearly endless for what your device can do for you.
Mobileye is a technological leader in the area of software algorithms, system-on-chips and customer applications that are based on processing visual information for the market of driver assistance systems (DAS). Mobileye's technology keeps passengers safer on the roads, reduces the risks of traffic accidents, saves lives and has the potential to revolutionize the driving experience by enabling autonomous driving. Mobileye's proprietary software algorithms and EyeQ® chip (now in its 3rd generation) perform detailed interpretations of the visual field in order to anticipate possible collisions with other licensed vehicles, pedestrians, animals, debris and other obstacles. Our products are also able to detect roadway markings such as lanes, road boundaries, barriers and similar items, as well as to identify and read traffic signs and traffic lights. This is done with high performance, low energy consumption, and low cost, with automotive-grade standards. Mobileye's unique capability in this area is having all the object detection algorithms conducted by a monocular camera configuration thereby reducing cost and simplifying tooling and packaging of the camera sensor device.
Omnitracs, a Qualcomm company, is a leading provider of integrated wireless systems, applications and services to transportation and logistics companies. Since 1988, Qualcomm Enterprise Services has provided integrated wireless systems and services to transportation and logistics companies around the world. With more than 1.3 million mobile units shipped to businesses in 39 countries on four continents, Qualcomm Enterprise Services delivers the business insight these companies need in order to operate at peak performance and provide superior customer service. Backed by a global, 24/7, world-class technology infrastructure, Qualcomm Enterprise Services is positioned to meet and exceed the increasingly complex and business-critical needs of its more than 2,500 clients with superior customer care and professional services. ABI Research ranked Qualcomm Enterprise Services No. 1 on its bi-annual Commercial Vehicle Telematics Vendor Matrix in three consecutive reports (2010, 2008 and 2006). Omnitracs, a Qualcomm company (NASDAQ: QCOM) is the world leader in 3G and next-generation mobile technologies. For more than 25 years, Qualcomm ideas and inventions have driven the evolution of digital communications, linking people everywhere more closely to information, entertainment and each other. Qualcomm's portfolio of mobile computing platforms is designed to offer the right solution regardless of a fleet's size and operational needs. The low cost MCP50 delivers Qualcomm's safety and compliance applications, along with individually selected flexible and competitive pricing plans, to create solutions tailored to the specific requirements of each transportation enterprise. The MCP50 will ship in early 2012.
Panasonic Corporation of North America (PNA), based in Secaucus, NJ, is the principal North American subsidiary of Osaka, Japan-based Panasonic Corporation (NYSE: PC) and the hub of its branding, marketing, sales, service, product development and R&D operations in the U.S. and Canada. For nearly 50 years, Panasonic has delighted American consumers with innovations for the home and business. Panasonic's consumer electronics and technology products range from award-winning VIERA High Definition Plasma and LCD TVs and LUMIX Digital Cameras to ruggedized Toughbook® laptop computers, communications solutions, networkable office solutions, security systems, home appliances, personal care products, components and entire in-flight entertainment and information systems. Panasonic operations in North America include R&D Centers, manufacturing bases, the highly rated Panasonic Customer Call Center in Chesapeake, VA, business-to-business and industrial solutions companies and consumer products, sales and service networks throughout the U.S., Canada and Mexico. Panasonic Corporation of North America and its subsidiaries and affiliates employ about 12,000 people in the region.
Inherent to managing a company is great responsibility. Responsibility for people, resources, the geographical region – essentially, responsibility for the future.
At Peiker, the business practices live up to this role. Through intelligent growth, high levels of equity and investment in research and development, we provide security for the jobs of tomorrow.
Our business policies are based on the following principles:
– Maintaining entrepreneurial autonomy – Optimal fulfillment of customer needs – Corporate social responsibility – Environmentally conscious, energy-efficient products and processes – Long-term job security – Family-friendly, flexible working conditions – Zero tolerance for corruption and discrimination – Intelligent growth – High levels of equity – Willingness to embrace change and efficiency – Dynamic, open corporate environment
GreenRoad Intersect™ Partner Integration ProgramAdvantage PressurePro, LLC is a leading provider of Tire Pressure Monitoring Systems and Technology, worldwide. The developer, manufacturer of distributor of PressurePro TPMS systems, Advantage and has been involved in the TPMS industry since 1991. PressurePro, the only TPMS product designed, developed and manufactured in the USA, is recognized worldwide as a leader in the design, development and evolution of the TPMS market and technologies. PressurePro remains dedicated to providing greater safety and savings on all types of vehicles while adding 'greening' capabilities for drivers by aiding them in reducing carbon emissions. PressurePro products have been recognized as the most reliable, durable and accurate TPMS products on the market, while also being quick and easy to install and simple to use. PressurePro's stand-alone and integrated products provide continuous, in-cab (or remote) pressure readings which aide drivers, maintenance managers and more in adding savings and safety to all types of vehicles through increased fuel efficiency, extended tire life, reduced casing damage, lowered insurance costs, decreased roadside problems and downtime, improved maintenance, added safety, improved stability/handling/braking efficiencies and reduced carbon emissions. In addition to stand-alone units, PressurePro provides a number of advanced monitoring options including remote monitoring capabilities, provided with RS232, J1708 and J1939 communications capacity. PressurePro, the TPMS leader, offers the market's first and only, fully automated drop-and-hook TPMS System, allowing multi-trailer fleets to utilize TPMS on tractors and trailers with no driver interaction.
ProComm is a leading designer and manufacturer of professional communication products including antennas, cable assemblies and mounting systems. Our Company philosophy is manufacture exceptional products with the highest quality components to assure customer satisfaction. Our internal quality assurance programs have allowed us to become ISO 9001:2008 certified. Our onsite engineering department allows us to design, develop and test new products for everyone from the OEM truck industry to the home amateur radio operator. Our in house packaging allows us to private label products for our customers. Let ProComm help you with your professional communication needs.
The IntelliRoute® TND™ line was developed from the ground up for professional truck drivers based on hundreds of hours of testing by real drivers on the road. The truck-specific navigation, trip planning tools, and logging features of the IntelliRoute TND 510 and 710 are designed to help professional drivers in each phase of their work day, from planning to driving to reporting. With 35% more truck routing information than other GPS units, these devices leverage Rand McNally's proprietary truck data derived from its best-selling Motor Carriers' Road Atlas and more than 70 years in the commercial transportation industry.
The TND 760 Fleet Edition combines Rand McNally's award-winning navigation with a robust mobile communication system that integrates with a truck's on-board computer. TruckPC, an in-vehicle computing system, enables fleets to better manage hours of service (HOS) compliance, navigation and communication, while also facilitating document imaging, driver training and Internet access. Shippers and carriers also rely on IntelliRoute® and MileMaker® software for industry standard HHG and Practical routing, as well as lowest cost and dock-to-dock options.
Dedicated to the commercial transportation industry, Rand McNally is committed to evolving and launching the leading products and services for drivers, shippers, and carriers.
RAM continues to evolve into one of the most sought after accessories for electronics; having quickly become an essential mounting component for a wide variety of applications including vehicle, industrial, military and defense, material handling as well as any application requiring a rugged and robust mounting solution. Utilizing the finest assembly hardware, durable composites, steel, stainless steel, rubber, and aluminum, our mounting systems are manufactured in the USA (Seattle, WA) to perform above expectations and remain cost effective.
SiriusXM Satellite Radio is changing the way people listen to music, sports, news, and entertainment. Operating from its corporate headquarters in New York City's Rockefeller Center, SiriusXM broadcasts over 130 digital-quality channels, including 69 channels of 100% commercial-free music, plus exclusive channels of sports, news, talk, entertainment, traffic, weather and data. The over 65 channels of sports, news, talk, entertainment, traffic, weather and data offered by SiriusXM have an unmatched lineup of programming, which comes from such top names as Howard Stern, CNBC, CNN, Martha Stewart, BBC World Service, E! Entertainment, Maxim, NPR and Radio Disney. SiriusXM carries shows focused on comedy, public affairs, the arts, the trucking life and the full political spectrum from liberal "left" to conservative "right." Around-the-clock traffic and weather reports are provided for the top 20 US traffic markets. SiriusXM is the leading provider of sports radio programming, broadcasting play-by-play action of more than 350 pro, college and motorsports teams. SiriusXM features news, talk and play-by-play action from the NFL, NASCAR, Barclays English Premier League soccer, UEFA Champions League soccer, Scottish Premier League soccer, Formula 1 Racing, Arena Football League, the Wimbledon Championships and hundreds of college teams, plus live coverage of several of the year's top thoroughbred horse races. SiriusXM is the only radio outlet to provide listeners with every NFL game, plus every NASCAR Sprint Cup Series™, NASCAR Nationwide Series™ and NASCAR Camping World Truck Series™ race. SiriusXM also features original talk programming on SiriusXM NFL Radio, SiriusXM NASCAR Radio and Mad Dog Radio, as well as from ESPN, ESPN Radio and Sporting News Radio. SiriusXM also provides SiriusXM Internet Radio (SIR) its CD-quality, Internet-only version of the SiriusXM radio service, without the use of a radio. SIR delivers more than 80 channels of talk, entertainment, sports, and 100% commercial free music.
SkyBitz, a wholly owned subsidiary of Telular Corporation, is a leader in global remote asset management solutions. SkyBitz specializes in providing real-time information on the location and status of assets such as tractor-trailers, frac tanks, intermodal containers, power generators, heavy equipment, etc. More than 800 enterprises rely on SkyBitz technology to achieve total asset visibility, improved security, lower operating and capital expenses, and enhanced customer service. SkyBitz delivers its solution via SkyBitz InSight, a secure web-based application that is fully customizable and requires no software downloads. Commercially available since 2002, SkyBitz has built its reputation on cutting edge technology and customer dedication. SkyBitz has introduced products and solutions that reflect the company's goal to provide robust yet low power consumption remote asset tracking anywhere in the world, ensuring customers access to the information they need to respond to conditions with accuracy and speed.
For over 30 years, Supersonic is a leader in Consumer and Mobile Electronics manufacturing. Success has been derived from our core mission statement: To provide Design, Value and superior Quality products, which ensure years of ultimate entertainment experience for our consumers.
We strive to offer innovative and quality products that fit into every individual lifestyle. With collaboration from our partners, suppliers and customer feedback, Supersonic is continuously making an effort to satisfy the consumer's current electronic needs.
Supersonics current core product line includes LED and LCD TVs, Portable DVD Players, MID Units and Speakers, MP3/MP4 Players, MP3 Audio Speakers and Accessories, Boomboxes, Digital Camera/Camcorders and Mobile Audio/Video. Supersonic has kept a strong reputation by constantly offering the latest technology with exceptional quality consumer electronic products. Our focus on research and development allows us to deliver unique product designs and high quality products in attractive packaging designs at affordable price points.
Taoglas delivers trusted technology for a smarter world. Their solutions include advanced components and technologies and help OEMs, enterprises, and communities to resolve the complexities of bringing digital transformation solutions to market quickly and cost effectively.
Focused on best-in-class, high-performance antenna and RF design with advanced positioning, imaging, and audio, Taoglas has unique expertise in integrating and commercializing highly complex technology solutions.
With world-class design, consultancy and engineering expertise, along with support and test centers globally, Taoglas has proven expertise across the transportation, connected healthcare, smart cities and smart building industries.
For more than 40 years, Trimble has been at the forefront of technological innovation in the transportation industry. Trimble Transportation is multi-modal and provides solutions for the long-haul trucking, field service management, rail and construction logistics industries to create a fully integrated supply chain. In trucking, Trimble provides enterprise and mobility solutions focused on business intelligence and data analytics; safety and regulatory compliance; navigation and routing; freight brokerage; supply chain visibility and final mile; transportation management and fleet maintenance. With an intelligent ecosystem of products and services, Trimble enables customers to embrace the rapid technological evolution of the industry and connect all aspects of transportation and logistics—trucks, drivers, back office, freight and assets. Through the combined legacy of PeopleNet, TMW Systems and 10-4 Systems, Trimble delivers an open, scalable platform to help customers make more informed decisions and maximize performance, visibility and safety.

As a world class Power Inverter manufacturer, Tundra International has forged itself an enviable reputation within the North American trucking industry. With its innovative approach where compatibility and education have been placed at the very forefront of objectives, their focus is to provide the industry with power-inverters that truly answer the fleet needs for:
– Superior battery protection – 100% compatibility with truck electrical systems – Superior efficiency – Low maintenance cost – Quick return on investment
Not all inverters are created equal, and throughout the years Tundra has developed a system that allows fleets to see Power Inverters as one of the most profitable tools to increase driver's efficiency and cut down on their recruitment budget. "Make no compromise" is their philosophy but also their biggest strength, and has made them the name to trust. With more than 20 years in the business, six different "truck approved" models, the most complete Installation kits and the highest safety level of the industry, Tundra products are in a class of their own. No matter if you are an owner-operator or a large fleet, Tundra has the Power Inverter to fit your needs, the peace of mind you deserve and at the right cost.
Uniden America Corporation, the North American subsidiary of Japan-based Uniden Corporation, manufactures and markets wireless consumer electronic products. Based in Fort Worth, Texas, Uniden sells its products through dealers and distributors throughout North, Central and South America. Uniden makes communication more convenient, with no strings attached. Uniden CB radios – Excellent service, tuning, echo options, and talk-back. New Uniden PC78Elite and Uniden PC68Elite with backlit amber display and weather alert. Uniden Corporation operates globally, but the main commercial activities are situated in the United States. Production sites have been located in China, Hong Kong, Taiwan and the Philippines. Uniden has also recently expanded its manufacturing to include Vietnam. The company's engineering excellence remains a cornerstone of the company's success. "Engineering is our driving force" and has enabled the company to grow amidst rapidly changing markets with the most advanced technology available. Uniden is considered to be in a large growth phase and predicted by many to be one of the largest consumer electronic brands in years to come.
The company is part of the VAG (Vitri Alceste Group), a very important international concern in the Industrial Refrigeration sector. Vitrifrigo bases its company policy on continued research and development in terms of the design, practical use and performance of its products. A stylish personality is one of the outstanding features of the whole range of Vitrifrigo refrigerators, which are able to offer solutions to meet any need and always flexible enough to fit naturally into any setting. A perfectly balanced combination of cutting-edge technology and modern aesthetic style. As well as being assembled and undergoing stringent tests at the company plant in Montecchio (PU) Italy, Vitrifrigo refrigerators are fitted with compressors that have always been synonymous with guaranteed efficiency. Vitrifrigo's international presence is guaranteed by a widespread sales network, thanks also to Vitrifrigo America LLC, born in 2005.